Must-Sees - South Africa
On a cruise to South Africa, nature plays a key role at each stop. The magical botanic gardens, reserves and nature parks here have so many delights to offer. Meanwhile, Cape Town's historic heritage provides the opportunity for unique cultural discoveries.
Read more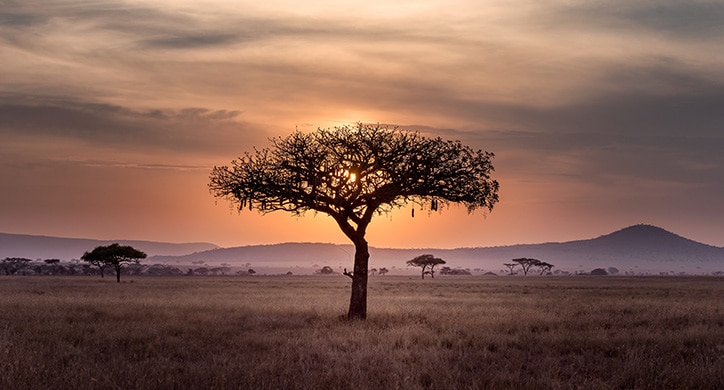 The Essentials - South Africa
Unique sites, novels, gastronomy... Before setting off on a trip to South Africa, learn about the country's culture and history.
Read more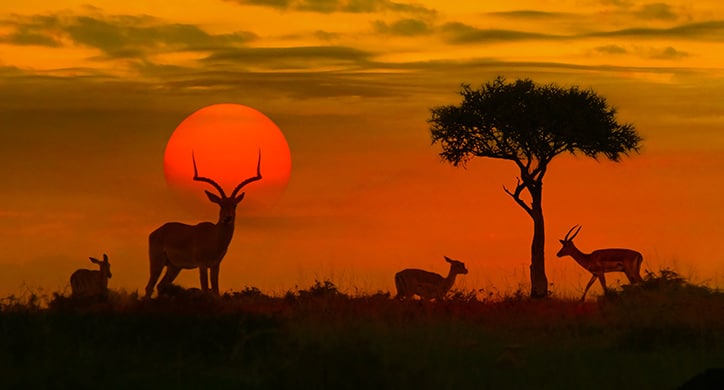 Explore South Africa
Must-Sees - South Africa
On a cruise to South Africa, nature plays a key role at each stop. The magical botanic gardens, reserves and nature parks here have so many delights to offer. Meanwhile, Cape Town's historic heritage provides the opportunity for unique cultural discoveries.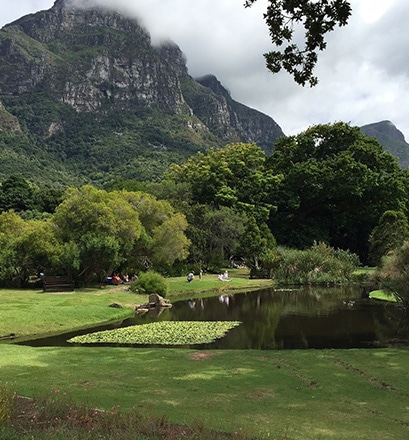 Marvel at Kirstenbosch Botanical Garden - Cape Town
Imagine this: 523 hectares of green just outside Cape Town, with carefully arranged gardens and greenhouses showcasing the floral treasures of southern Africa, with everything from ferns to rare orchids; baobabs to succulents. Don't miss the garden's most famous areas: the Gondwana Garden for living-fossil plants, the Fragrance Garden, The Dell (the oldest part of the park), and the famous Camphor Avenue. Thanks to various paths, you can also explore the uncultivated areas of the park: the primal forest bordering Table Mountain.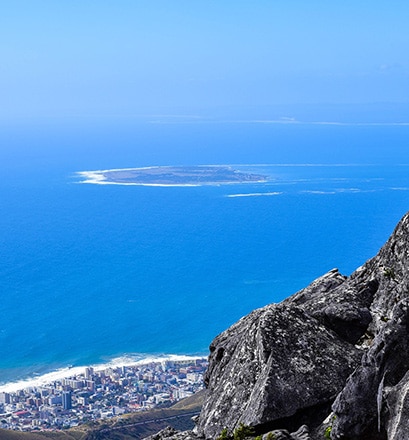 Visit Robben Island - Cape Town
This is surely one of the most emotional historic sites in South Africa. For four centuries, Robben Island off Cape Town was used as a leper colony, quarantine station, psychiatric centre and prison. From 1961, the authorities detained prisoners serving long sentences here, including political opponents of the African National Congress (ANC). The poet Dennis Brutus and two of the country's future presidents, Jacob Zuma and Nelson Mandela, were incarcerated here. The latter two stayed on the island for 10 and 17 years respectively. Today, a visit to Robben Island includes a tour of the site, the limestone quarry used for hard labour, the high-security area and Mandela's cell. Having been made a museum in 1997, the prison became a UNESCO World Heritage Site two years later. Certain former political prisoners offer guided tours.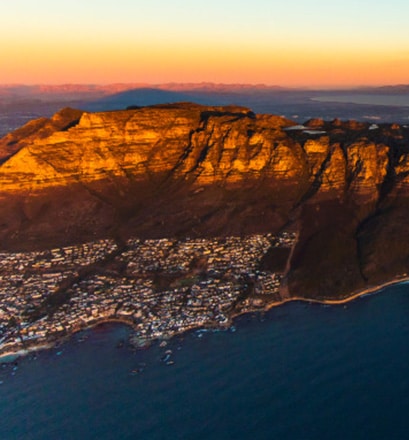 Enjoy the view from Table Mountain - Cape Town
A key part of Cape Town's identity, Table Mountain is a must-see on any trip to South Africa. Whether you go up on foot or take the panoramic cable car offering 360° views, the climb is worth it. At the flat top, the reason for the mountain's name becomes even clearer. With its 1,086 m peak, Table Mountain provides excellent views over the bay and city below.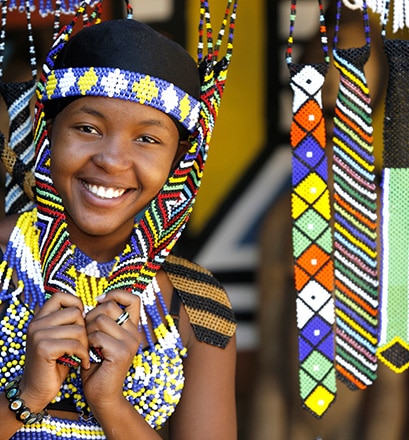 Learn about Zulu culture, Shakaland - Richards Bay
Shakaland cultural village provides a unique opportunity to familiarise yourself with Zulu culture. It focuses on the period between the 18th and 19th centuries, when King Shaka founded the Zulu kingdom. On the menu: traditional dances, healing ceremony reconstruction, spear and shield making, daily jobs and local crafts, all of which teach visitors about this unique culture whose name comes from the expression "that comes from the heavens".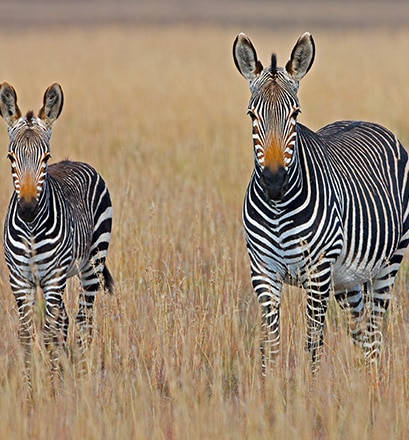 Go on safari in Pumba Reserve - Port Elizabeth
Pumba Reserve is one of the best-loved reserves in South Africa. It stands out from other protected parks because of its lake and rare white lions. The lake, bordered by tall grass, is home to hundreds of waterfowl who mingle with the large animals from the plains. White lions rub shoulders with the famous Big Five: lions, leopards, elephants, buffalo and black rhinos. Giraffes, warthogs, zebras, cheetahs, hyenas and hippos complete the incredibly diverse line-up you can see on tours here with experienced rangers.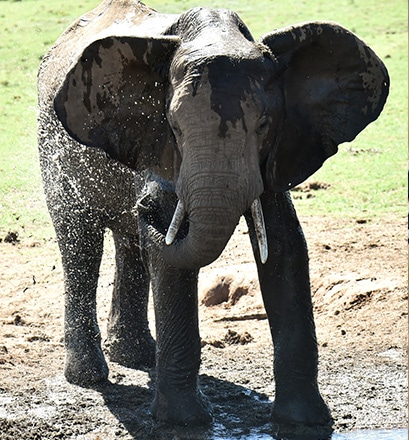 Meet African elephants - Port Elizabeth
Of South Africa's 20 famous national parks, Addo Elephant National Park is unique: it is for African elephants. Founded in 1931 to hold 11 of these giants, it now has 450. The environment conducive to nature not only allows visitors to see the pachyderms in their natural habitat, but also to glimpse a range of other species. The park has a large marine reserve that is home to many birds and is the world's biggest Cape gannet colony and the second biggest African penguin population. Addo Elephant National Park is also the only one of its kind as it extends the Big Five to the Big Seven: whales and great white sharks can appear from time to time!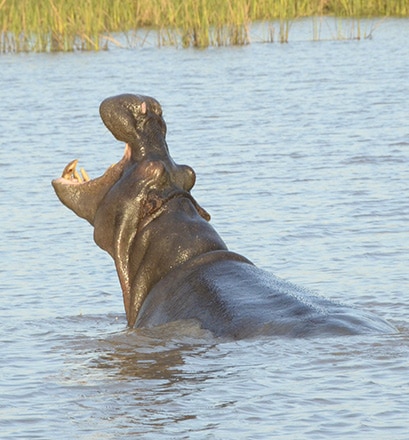 Sail into the middle of the hippos - Lake St Lucia
Lake St Lucia is a special place in South Africa where you can meet some 800 hippos...and 2,000 Nile crocodiles who have made their home here in iSimangaliso Wetland Park: a UNESCO World Heritage Site since 1999. Going on a cruise round the lake and estuary offers a great opportunity to see hippos and crocodiles in their natural environment, as well as over 520 bird species and other animals in the middle of the mangroves and other marshes that make up this rich ecosystem. Nelson Mandela said this of the park: "iSimangaliso must be the only place on the globe where the world's oldest land mammal (the rhinoceros) and the world's biggest terrestrial mammal (the African elephant) share an ecosystem with the world's oldest fish (the coelacanth) and the world's biggest marine mammal (the whale)." Convinced yet?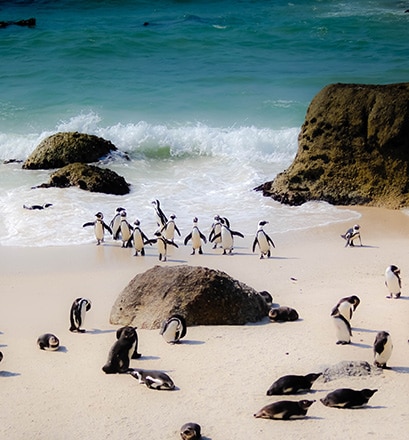 Go to the end of Africa - Cape Town
There is something moving about being at the Cape of Good Hope at the very edge of Africa, where the Atlantic and Indian Oceans meet: a Cape symbolising a huge challenge for so many navigators. This is even more the case because the Cape of Good Hope Nature Reserve protects this unique environment at the confluence between two ecosystems. Covering 7,750 hectares, it is home to much flora and fauna, and to steep cliffs that are among the biggest in South Africa. Visitors can see ostriches, common elands, baboons and antelopes here. To enjoy the famous African penguins, head to Boulders Beach, where a colony of some 2,000 individuals has set up home.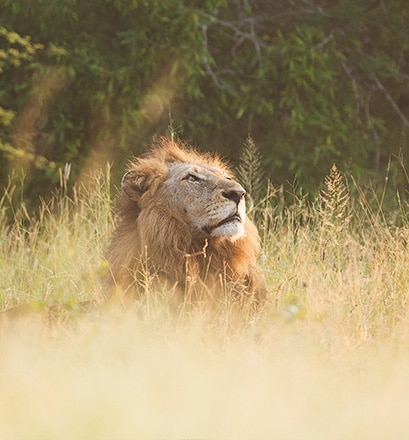 Treat yourself to a safari in Kruger Park
It's impossible to visit South Africa without going to the "star" animal reserve: Kruger National Park. Located in the north-east of the country and open to the public since 1926, this is one of the oldest reserves in the world and the biggest in the country. It covers 20,000 km2, with humans mere guests among the wild fauna that goes about its business in its natural environment. The park contains 147 mammal species, 505 bird species, 116 reptile species, 49 fish species and almost 2,000 plant species. The Big Five (lions, elephants, leopards, rhinos and buffalo) are obviously what attract visitors' attention. However, it is just as amazing to see giraffes, zebras, hyenas, hippos, warthogs and impalas.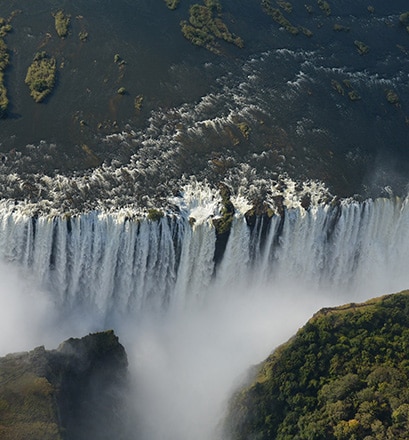 Extra: the Victoria Falls - Zimbabwe/Zambia
Known by the local population for centuries as Mosi-oa-Tunya ("the smoke that thunders"), the Victoria Falls were renamed in honour of the UK's Queen Victoria when they were discovered by the Scottish explorer David Livingstone in 1855. The natural border between Zimbabwe and Zambia, they are 1,700 metres wide and plunge down into the chasm (108 metres at its deepest point) at 9,100 m3 per second in the rainy season. This is one of the biggest waterfalls in the world, alongside the Niagara Falls between Canada and the USA, and the Iguazu Falls between Argentina and Brazil.
Tip: when travelling in South Africa, it's easy to reach the Victoria Falls by plane.
The Essentials - South Africa
Unique sites, novels, gastronomy... Before setting off on a trip to South Africa, learn about the country's culture and history.

Top tips
Dos. When the Zulu people eat, they traditionally turn their spoons over to show they would like some more food. If a spoon is the usual way up, this means the diner is full.
Don'ts. You shouldn't get angry if someone does a kind of whistle or clicks their tongue at you while you're in the street. This is considered to be politer than saying "Excuse me".

Unique features
Fynbos (meaning "fine-leaved plant" in Afrikaans) is a type of bush with colourful flowers that is only found in South Africa's Cape Province. It grows in a narrow region with a Mediterranean climate that helps it flourish. There are several thousand different plants, which have an amazing ability to regenerate. In 2006, a wildfire destroyed vast swathes of fynbos. A few months later, 70 new species were counted up.

Essential phrases
To communicate with the South Africans, you need to speak English. However, Zulu and Afrikaans are also spoken in some communities. Long considered the language of violent colonists, Afrikaans is now being used to redefine a culture that is more open to the world:
Hello / Good evening: Hallo
Goodbye: Totsiens
Welcome: Welkom
Excuse me: Ekskuus
Thank you: Dankie
Yes / No: Ja / nee
How are you?: Hoe is jy?
Very well, thank you, and you?: Baie goed, dankie, en jy?
My name is...: My naam is...

Gastronomy
South African cuisine has Dutch, British, Malay and French influences. There are lots of stews that are rich in flavour. Imported by the Dutch, potjiekos is made by simmering minced meat (pork, beef or lamb), cabbage, carrots and onions in a sweet wine or beer stock for several hours. Chakalaka, a spicy stew containing vegetables and pulses (haricot beans, broad beans, tomatoes and onions), is served as a thick soup.
One of the most popular dishes is biltong: slices of marinated, dried meat. This snack is found everywhere. Worker's favourite bunny chow is particularly enjoyed in Durban, where it was introduced by the Indian community. It consists of a hollowed-out loaf of bread that has been filled with curry.

Myths & legends
Some days, the top of Table Mountain overlooking Cape Town is covered with white cloud. When this happens, they say the "tablecloth is on". Legend has it that this fleecy cloud is the result of a particular contest. It is said that an old Dutch pirate called Jan Van Hunks retired on Table Mountain to enjoy the fantastic views of the surrounding area. One day, a stranger visited with a challenge: to smoke more than him. The two men set about puffing on their pipes, creating a thick cloud around the mountain. It eventually turned out that the stranger was in fact a demon. In cloudy weather, locals say that the two rivals have started up their contest again.

In the spotlight
Adorable African penguins are one of the main attractions on Boulders Beach next to Cape Town. Unfortunately, the species is now classed as "endangered", while it was only "vulnerable" in 2010. The African penguin population (also found in Namibia) has reduced from 160,000 in 1970 to 50,000 today. Why? Overfishing has deprived them of food, and the water has warmed up. To try and help the population build back up, a researcher from the University of the Western Cape has had the idea of using medically-assisted procreation (MAP). Patrick Siyambulela Mafunda has introduced a cryo-preservation procedure and hopes to soon be able to carry out in-vitro fertilisation to stop the species dying out. Watch this space.

Culture
Books. The writings of the 1991-Nobel-Prize-winning South African author Nadine Gordimer have always reflected her commitment to fighting apartheid. In July's People (1981), she imagines the black population revolting against the unfair system run by the whites, plunging Johannesburg into chaos. The Smales family (father, mother and two children) decide to flee with their servant, July, to her home village. Although the family don't support apartheid's conservative ideas, they realise that their relationship with July, which they believed to be healthy, wasn't truly equal. The roles are gradually reversed, with the bosses coming to depend on their employee. This couple's demise represents the demise of white supremacist South Africa, and is depicted by a powerful yet subtle narrative.
Music. Several famous jazz artists have made an impact on South African music, like Hugh Masekala: a trumpeter who recorded the first disc in the country. Abdullah Ibrahim, Pops Mohamed and The Mahotella Queens are also among the artists who have showcased South Africa internationally.
Film. Inspired by Caryl Férey's novel, Zulu is a crime film featuring a country where segregation has left painful wounds. The investigation, inspired by Project Coast (the apartheid regime's chemical and biological weapons programme), confronts South Africa with its dark history.
South Africa has 11 official languages. While English is used for business, over 30% of people speak Afrikaans and the Zulu language (isiZulu) is spoken by 25%. isiXhosa, SiSwati, isiNdebele, Northern Sotho, Sesotho, Setswana, Xitsonga and Tshivenda also exist. According to Section 6 of the country's constitution, it is also important to promote the 11 languages spoken by other communities in the country: German, Greek, Gujarati, Hindi, Portuguese, Tamil, Telugu, Urdu, Arabic, Hebrew and Sanskrit.