Our Code of Ethics, Our Values
Ethics is a major strategic challenge for our Group. Our reputation and image depend to a large extent on our ability to act in accordance with the Values we want to uphold and promote among ourselves as a Group and with regards to our stakeholders.
These Fundamental Values reflect our identity. They underpin our economic, social and environmental performance, and have been made official in our Code of Ethics which provides Employees, wherever they are in the world, ashore or at sea, with a shared frame of reference.
This Code of Ethics is a benchmark and anchorage point guiding our day-to-day ethical approach to business. It sets out the Group's Values, and rules of conduct and action.
Our Group's four 'CAPE' Values supported by the Code of Ethics:
CARE
ACCOUNTABILITY
PIONEERING
EXPERTISE
Our Ethics and Compliance Programme
The Group's steady sustainable growth is based on our Values and strategy, as well as our skills and the specific assets of our business.
It relies on strict compliance with all applicable regulations and ethics, not only to meet our legal obligations but also and above all to honour the company's corporate social responsibilities.
To this end, our Group is committed to a culture of transparency and exemplary behaviour based on complying with regulations and the most demanding ethics standards in the business.
Be it relationships with customers, suppliers, service providers, stakeholders or any other business relationship, this allegiance to fair practices must guide the every-day actions of our Employees as a major lever of our social and environmental responsibility policy.
It is in this context that our Group has implemented a proactive strategy to prevent and manage risks, with an Ethics and Compliance Programme targeting five areas of business law that underpin our Executive Management's strategy:
1Protection of personal data – GDPR
2Prevention and fight against corruption and fraud – Sapin II Law
3Compliance with international economic sanctions and embargos
4Fight against money laundering and terrorism financing
5Respect for free and fair competition
The Programme is constantly evolving and being improved, particularly with regard to regulations, to ensure best practices that all our Employees have a permanent obligation to abide by.
Our Ethics Alert System
To support the Code of Ethics and Ethics and Compliance Programme, the Group has set up an Ethics Alert System using the secure platform www.ponant.signalement.net. It allows internal, external and occasional Employees to report any dysfunction or serious breach of Ethics rules and any behaviour that goes against our Code of Ethics.
It serves to reinforce and continually improve the Ethics and Compliance Programme.
A Charter sets guidelines on how alerts are processed and details the rights and duties of each person involved.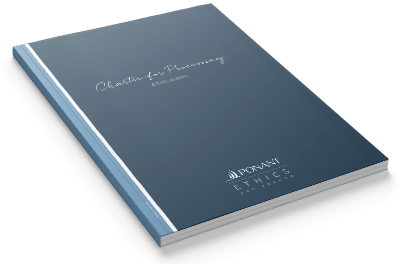 See the Charter for Processing Ethics Alerts
See our Ethics Alert system Guide