In addition to our "Individual Cruise" activity, we also offer private individuals and businesses the opportunity to:

✓ Travel as a group, occupying a minimum of 10 staterooms, on our existing cruises.
✓ Charter the entire ship for any type of cruise and any number of nights.

Whether it is to organise a seminar, a convention, an event evening, an incentive trip or a wedding celebration, our exceptional ships are an original and ideal place for these types of events. They provide unique opportunity for team building, discovering, discussing and sharing.
Contact us
Download your brochure
Receive your brochure
A team of experts
Dedicated specially to private travel, our Groups and charters team is on hand to organise your bespoke trip from beginning to end. Flight reservations, excursions, onboard service, special details... We come up with the trip you want.
Find out more
Special group conditions
Rates, group sizes, cabins, deposit... Find out about our policy for reserving trips for groups or charters.
Find out more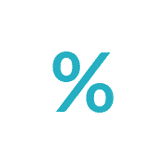 A preferential offer
In order to allow your passengers to benefit from preferential rates during their trip, we offer a series of services (excursions, wine deals, spa, photos and videos etc.) specially designed for groups.
Find out more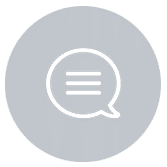 Testimonials
They organised trips for their customers with us. They appreciated our professionalism. They say so!
Find out more
A team of experts and entirely tailored and customizable programmes
The Groups & Chartering Team is available to help organise your:

✓ Group departures
✓ Charter trips
✓ Events: seminars, conventions, evening events, wedding celebrations, etc.
Our strengths
A dedicated team
at your service:
A creative and experienced team
Quote within 48 hours
Flexibility and responsiveness
Contact-us
Ships perfectly adapted for events:
4 sisterships (132 staterooms and suites for Le Boréal, L'Austral and Le Soléal and 122 staterooms and suites for Le Lyrial)
6 Explorer ships (88 staterooms and 4 suites)
A three-masted sailing yacht (31 staterooms)
Theatre and lounges are out-fitted with audio-visual equipment
Tailor-made and entirely customizable offers:
Option to privatize the entire ship
A fully customizable program of events and entertainment
A tailor-made itinerary
Organisation of pre- and post-cruise trips as well as airport-to-port transfers
A programme of 'à la carte' excursions
Option to customize the ship with your company logo
A serene, all-inclusive trip:
Support planning the entire trip from the moment of the booking: PONANT offers you the option of booking excursions for your guests prior to departure. Be it 'À la carte', All Inclusive or tailored excursions, you can plan a trip that will satisfy your clients.
Organisation of transport before and after the cruise: choose between different airlines (some of which offer exclusive discounts for your guests), bespoke private transfers and, of course, the option between Economy Class, Business or First Class.
Plan a trip that meets all your clients' needs: we organise the cruise tailored to your guests' requirements by offering a range of customisable onboard services per your requests and budget, including spa, Wi-Fi, photo and video services, shopping and more.
Special gifts: for a warm welcome, present your guests with the PONANT welcome pack, a collection of special gifts to celebrate the beginning of an amazing trip. Your clients will also be delighted to take home the PONANT SOUVENIR PACK, a customisable memento of an unforgettable cruise.
The art of living French style: Your clients can enjoy exceptional wines that enhance the flavours of PONANT's gourmet menus. They can also take advantage of unlimited access to liqueurs and cocktails, all made from our range of premium spirits. Several different menu options* are available so that you can choose what best suits your clients.
Special group conditions
Conditions that meet all your needs while minimising risk.
Very flexible
(unique to PONANT)

Serenity plus
Serenity
Standard
Performance

Less flexible

Prices
Preferential Group rate blocked until a set date
Preferential rate Up to 50% off group booking
Preferential rate Up to 47% off group booking
Preferential rate Up to 45% off group booking
Special conditions
Standard, Serenity or Performance conditions (contact us)
1 free cabin for every 5 booked and up to €300 on-board credit per cabin
1 free cabin for every 8 booked and up to €200 on-board credit per cabin
1 free cabin for every 10 booked
Group size
No minimum booking, reservations based on availability
6 cabins minimum booking
9 cabins minimum booking
11 cabins minimum booking
Cabin cancellation
-
No-fee cancellation up to 8 months prior to departure
No-fee cancellation up to 10 months prior to departure
No-fee cancellation up to 12 months prior to departure
Deposit
At the time of booking (25%)
10 months prior to departure (5%)
12 months prior to departure (5%)
15 months prior to departure (10%)
Group & Charters special offers
Services
Prices
Details
Pre- and Post-Cruise Services
- Flights and hotels
Contact us
Organisation of an exclusive trip based on your requirements
- Transfers
From €20/person
Excursions
All Inclusive
From €65/person and port of call
Research, selection and booking of your excursions
Customised
Contact us
On board
Bar and Dining
Taste exceptional wines that will enhance the gastronomic menus prepared by our Michelin-starred chefs.
Wine Packages
Lunch & dinner wines
Included
Wine Pairing
€40/person/day
3 glasses of 12cl fine wines per dinner
Wine Tasting
€50/person/activity
Wine tasting activity
Open Bar Packages
Classic
Free
Premium
€17/person/day
Premium spirits & cocktails
Deluxe
€120/person/day
Everything on our drinks menu except bottles
Epicurean Pack
€60/person/day
Wine pairing + Premium open bar
Privates cocktails
Contact us
Spa
Purchase Spa treatments prior to departure and enjoy discounted group prices
15 min
30 €
Hydrating facial or manicure and hydro massage
30 min
40 €
Massage and treatment
60 min
75 €
Massage and treatment
Internet Access
Wifi
€15/person/day
Unlimited
Laundry service
Laundry Pass (5 articles)
15€/person/day
Photos & Videos
Enjoy group discounts (up to -30%) on photo and video souvenirs.
Photo Pack
40 €
5xA5 photos
Premium Photo Pack
85 €
10xA5 photos
DVD Pack
95 €
5xA5 photos + cruise DVD
Complete Pack
155€
5xA5 photos + cruise DVD + 2 A4 photos + 1 group photo poster (40x60 cm)
Onboard credit
Offer your passengers an "onboard credit" that they will use for all our onboard services (excursions, spa, photos/videos, etc.).
You can choose the credit amount, which will allow you to tailor a unique onboard experience for each of your passengers.
Welcome aboard
To warmly welcome your guests, present them with a customisable welcome pack on arrival to their cabin.
Cabin welcome pack
Flower bouquet
From €40/cabin

Bottle of Bordeaux wine
75cl (red or white)
€45/cabin
Bottle of Veuve Clicquot
Champagne 75 cl
€55/cabin

Corbeille de fruits
From €16/cabin
Cake
From €20/cabine
PONANT Souvenir PackT(2)
From €50/cabin
(2) Select your PONANT products and customise with your name and logo if desired
Contact-us
They testify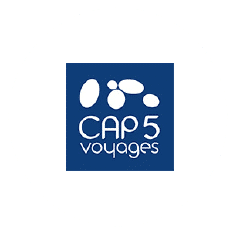 « When organising my event, I chose PONANT for the company's reputation, its small and friendly ships - undoubtedly the most luxurious in the entire cruise industry - and especially for its convenient communal spaces. What I particularly liked about PONANT was the bespoke options available, including menus, evening events and ports of call. This was very useful in tailoring the trip to suit my guests, and I would particularly recommend this option for charters. As for the service on board, it was faultless: the staff were always ready to help and had that special French charm. The ships are real yachts with an intimate environment, high-end French-style service and amazing flexibility. The cruise was a wonderful Incentive trip and that's why I would recommend Le Ponant when organising an event. »

Olivier SIX, Cap 5 Incentive for a large industrial and construction company
---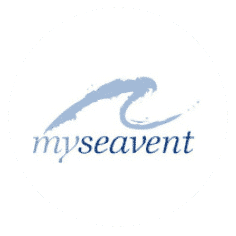 «Our Incentive trip on board Le Ponant was a great success, particularly because of the warm and welcoming atmosphere but also thanks to the staff's polite and personable demeanour which made our guests feel immediately at home. The crew and the captains were amazing! Very proactive, flexible and always on hand to help. The crew members were charming and professional at the same time, they met our every need and made sure that we had an unforgettable time on board Le Ponant. For us, the combination of French elegance and contemporary architecture makes Le Ponant the perfect choice for Incentive trips.»

Ulrike Kappeler, Myseavent
---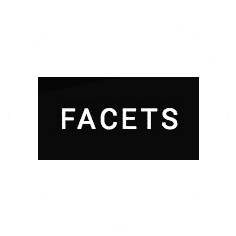 « Working with PONANT was an absolute pleasure for an incentive agency like ours, which focuses on exclusivity and excellence for its clients. As an agency, we were particularly impressed by the responsiveness and flexibility of PONANT's representatives. Our clients were bowled over by the elegance on board the yachts, the staff's willingness to help and the client-orientated approach from the minute we stepped on the deck until our moment of departure. »

Delphine McIntosh, FACET, Paris
---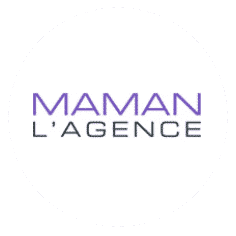 « A big thank you to the crew as our trip was a huge success. Main strengths: the staff were always available to help, were flexible in dealing with any request and the food was outstanding. PONANT's success is down to the family atmosphere on board, the whole team is involved in the event's success. A special mention goes to the cruise director and the two barmen! »

Damien Hurstel, MAMAN L'AGENCE, Levallois
Contact the Groups & Charters Team
+33 (0) 6 02 17 47 65
groups@ponant.com

or
Fill in the form below
Our dedicated team will answer you within 48 hours