Le Bellot christening – 5th ship in the PONANT EXPLORER series
On 21 May 2022, one of the latest ships in the PONANT EXPLORER series, Le Bellot, was christened during her maiden port of call in Honfleur, France. The ship will now set sail for the American continent. After an ocean crossing via Europe, Iceland and Greenland, Le Bellot is scheduled to reach Canada by September.

We are delighted to be here in Honfleur, a city of character that has witnessed so many maritime adventures. For it was from this glorious port that many explorers departed, men like Samuel de Champlain to whom PONANT has also dedicated one of its ships. Many thanks again to our Godmother and may Le Bellot, her captains and her crew live a long and happy life. You are the pride and hope of PONANT!
Hervé Gastinel, CEO of PONANT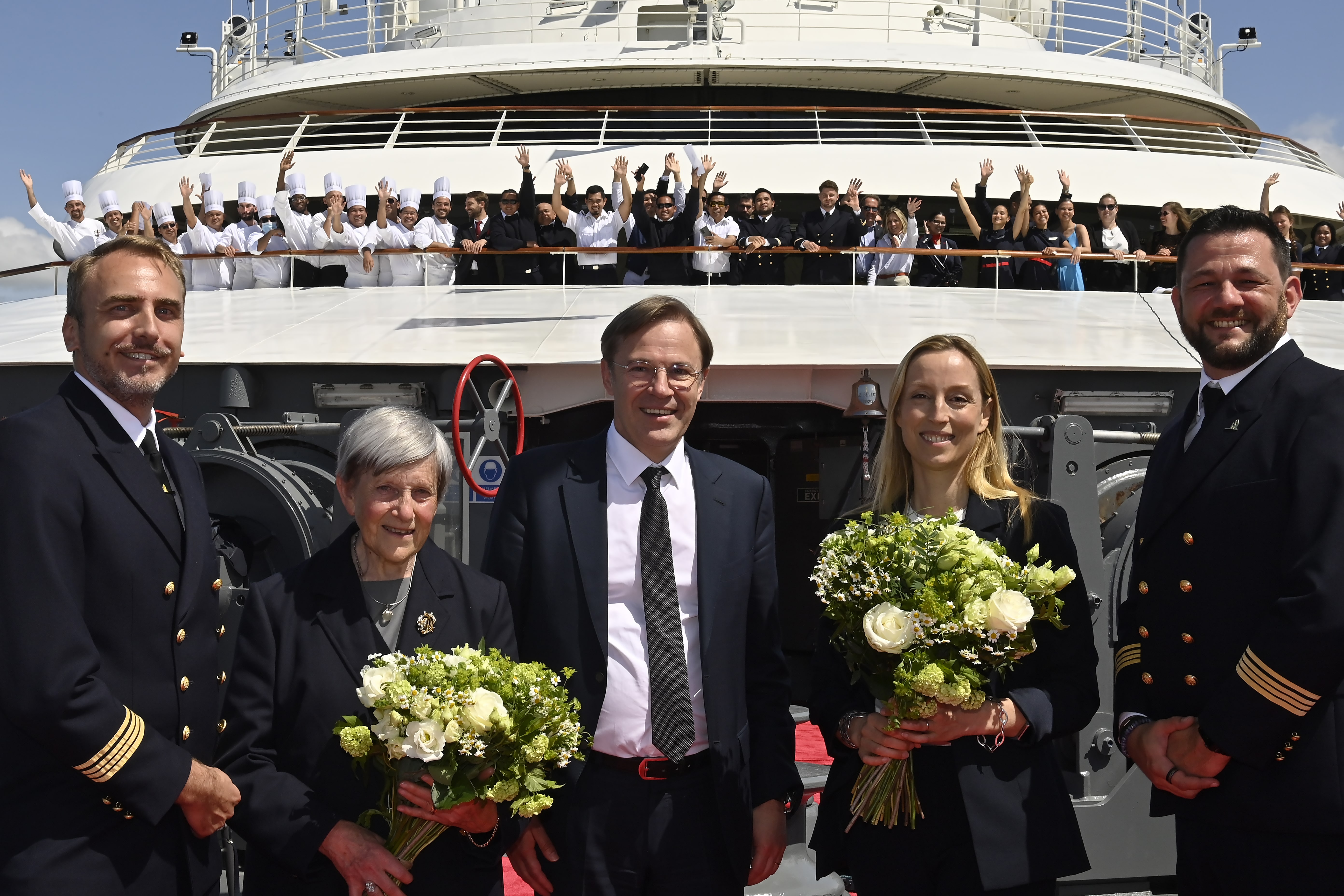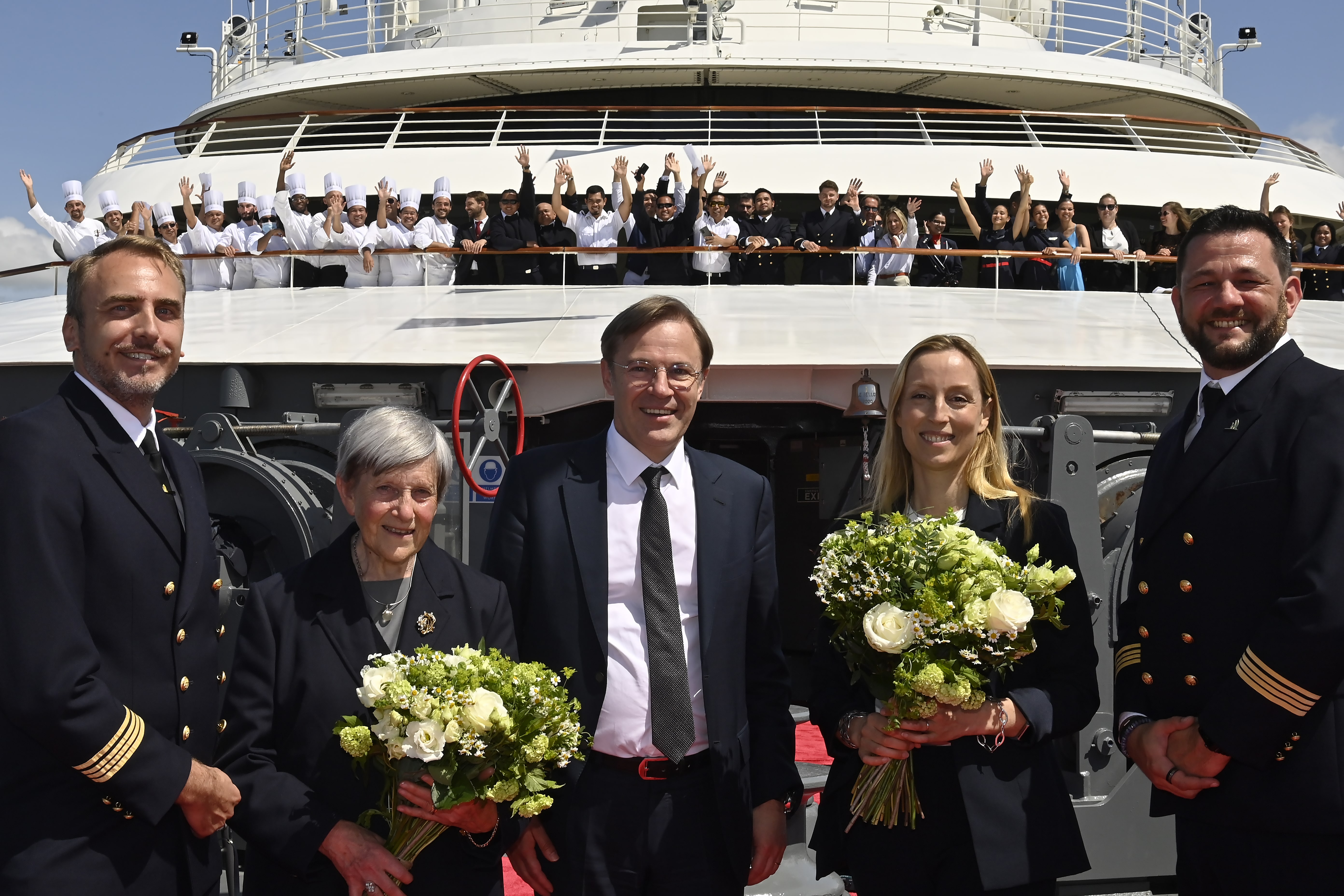 The ceremony was attended by the ship's godmother, Adélaïde de Clermont-Tonnerre, writer - Winner of the Grand Prix de l'Académie Française for The Last of Our Kind - and Editor-in-Chief of Point de Vue magazine who is on the PONANT Board of Directors, with music by the Finistère Regional Orchestra. Hervé Gastinel, CEO of PONANT; Christophe Buisson, town counsellor, Tourist Office President and Vice-President of the Community of Communes du Pays de Honfleur-Beuzeville; Michèle Prevost, Joseph-René Bellot's great-grandniece; and the Captains Maxime Benoit and Quentin Dubois were alongside Le Bellot's godmother.

Joseph-René was also a chivalric soul who could not but appeal to the author in me. Indeed, it was to help Lady Franklin, distraught by the disappearance of her husband in the Canadian Arctic archipelago, that this young man joined the rescue expedition led by Captain William Kennedy. He recounts the story of this expedition in a fascinating journal and I must say he wrote well, no doubt because his mother, Adélaïde, liked to receive well-written letters and had named him René in honour of French writer René Chateaubriand.
Adélaïde de Clermont-Tonnerre, godmother of Le Bellot

If today this ship bears his name, it is not only to pay him homage, but also to remind us that the sea is a schooling in humility. And while this humility in the face of the elements may be fine-tuned by all the modern technology on board, which allows us to go further while respecting the environment, it is also the quality of the officers and sailors who make up the crew that I wish to salute: for they bring with them their ability to anticipate and their expertise. But that is not all, they also bring another soul to this adventure and are the ones who make each cruise an exceptional moment in time.
Quentin Dubois, Captain of Le Bellot
A look back at this day with the film of the ceremony